Fern Linocuts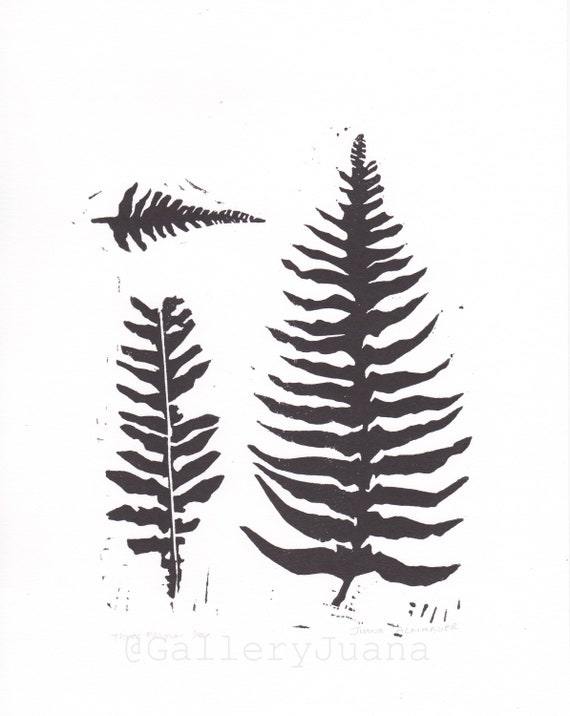 Linocut, Three Ferns, 8 x 10
I completed three
fern
linocuts last week. Above is printed on an 8 x 10 inches sheet of paper. The image is about 5 x 7 inches.
It always feels relaxing to do the linocutting. All the work comes before the cutting and involves sketches then transferring the chosen drawing to the block.
ferns, fern linocut, and fern print (8 x 10)
Rather than cut all three ferns into the same block, I cut each one as a single fern. This way I can arrange them in different ways or pair with another element.
It was a beautiful, summer's rainy day when I printed these, so I'll end with Sylvia Plath's words:
August rain: the best of the summer gone, and the new fall not yet born.
The odd uneven time.