A New Year and New Projects
I'm hoping to paint larger paintings this year and have several of them in progress. In the meantime, I have one completed for the month and newly listed in my Gallery Juana on Etsy art shop.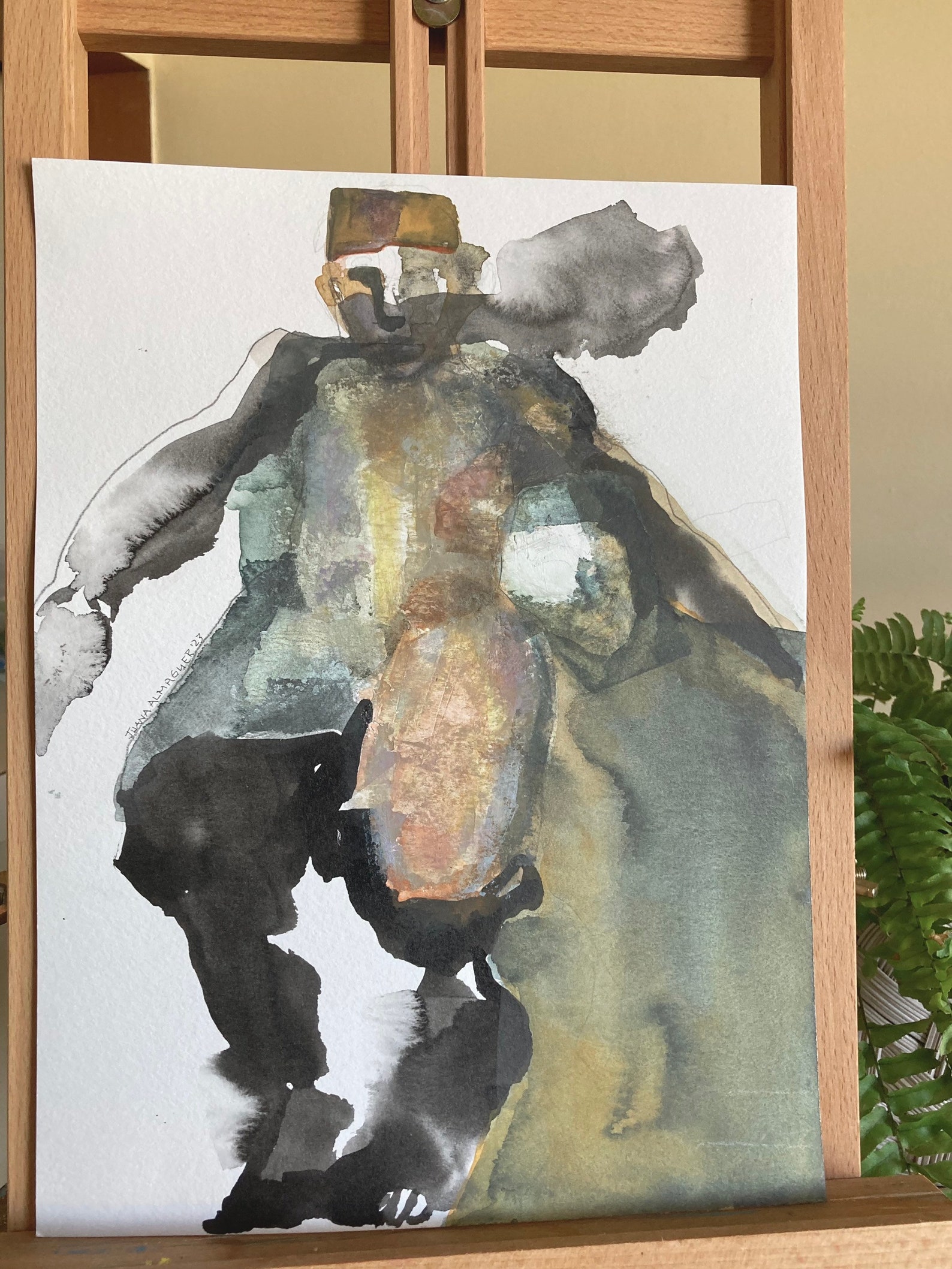 Sold
This one measure 9 x 12 inches and is a mixed media on paper. I used various inks, pencil and acrylics to paint these two figures.